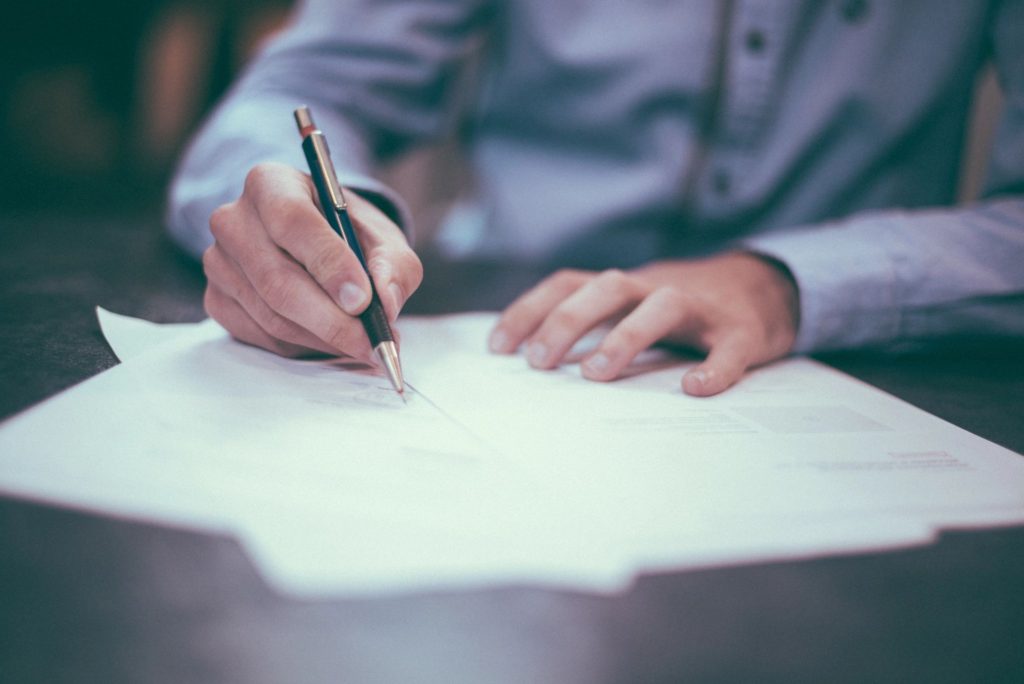 As we all know there are only two things that are certain, and they are the two things we wish we could just forget about: Death and Taxes.
Making plans for what will happen in the future doesn't have to be a topic to avoid. Having a will in place ensures that your family and loved ones will be taken care of and that your wishes will be carried out.  Once complete, it is one less thing you'll have to stress about. One short appointment to take instructions, and another to review and sign documents, and you can file it away and get on with enjoying your life.  If you have a partner, child or assets, you should have documents in place giving instructions on your wishes in the event of your incapacity or death.
COVID-19 – Update on protocols for estate planning documents
With all of the uncertainty going on we have noticed an increase in people wanting to ensure their wishes after death, and in case of incapacity, are in place. Legislation requires witnesses to be physically present during signing (Section 15, Wills and Succession Act of Alberta) and we don't anticipate that changing any time soon, but we have enacted processes to ensure you can get your documents done safely during the current COVID-19 pandemic.
At Mountain Vista Law we believe that it is extremely important for our clients' peace of mind to have these documents in place and have amended our procedure to be able to continue to provide these services to our clients, while abiding by the guidelines for social distancing. We are now offering the following appointment procedure:
All intake conversations, drafting, revisions and final walk through of the documents will be done over the telephone or video conferencing. Payments can be made by e-transfer or credit card ahead of time.
If you desire, and pass a risk assessment questionnaire, you may attend at our office for signing, while maintaining social distancing protocols.  We will only allow one client (or two, if they are signing as a couple) in our office at a time.
Alternatively, if you do not pass the risk assessment questionnaire or feel more comfortable, your documents will be dropped off at your front door, you will then take the documents inside your home and sign through a window visible from the main floor. Your lawyer and a witness will watch you sign the documents.
You will then place the documents back outside your door and the lawyer will retrieve them, witness them (with you watching through the same window) and take them back to the office to make copies.
The originals will be delivered back to your door within 2 business days. Your lawyer will notify you when they are outside.
All documents will be handled with gloves and in sanitized spaces. File folders and envelopes will not be reused.
While it may not be possible to accommodate every client, we are doing our best to continue to serve the needs of our clients during these uncertain times.
Please call or email Mountain Vista Law at 403-981-0700 or info@mountainvistalaw.com for more information.
What does a Will do?
Many people may believe that their family or loved ones will know and be able to agree on what should happen with assets and minor children in the event of their death.  Unfortunately, with emotions running high, often many different views emerge as to what your wishes would have been.  This leaves a lot of uncertainty as to what will happen with your assets and minor children, and may ultimately be left to a court to decide.
In getting a will done, you are able to choose who will be your executor, who will take care of your children, and how your assets will be distributed. It is critical to have these listed in a legal document in order to avoid the uncertainty and possible litigation.
What is an Enduring Power of Attorney?
While a will deals with matters in the event of your death, a legal document is still required in the event that you are alive but unable to make decisions for yourself as a result of an accident or illness.  An Enduring Power of Attorney will ensure that your financial affairs and your property are dealt with by a trusted individual in the event of your incapacity.  Without an Enduring Power of Attorney, if you become incapacitated, no one is able to manage your affairs unless they make an expensive, time consuming application to the court for trusteeship over you, and you will have no control as to who may make that application.
What is a Personal Directive?
Also known as an Advance Health Care Directive or Living Will, a Personal Directive is much the same as an Enduring Power of Attorney, as it comes into play while you are still alive but unable to make decisions for yourself.  The difference is that a Personal Directive appoints an agent who will then have the ability to make decisions regarding your personal matters.  This includes such things as medical treatments, living arrangements and end of life decisions.  Without a Personal Directive, if you become incapacitated, no one is able to make those personal decisions without making a costly and time consuming application to the court for guardianship over you, and again, you will have no control as to who makes such an application.
One visit to our office and we can get you set up with a Will, Power of Attorney, and Personal Directive as necessary.
Current pricing* exclusive of GST
Will for an individual - $300
Enduring Power of Attorney for an individual - $150
Personal Directive for an individual - $150
Package for Individual (includes one Will, one Enduring Power of Attorney and one Personal Directive) - $500
Wills for a couple (mirroring each other) - $500
Enduring Power of Attorney documents for a couple - $200
Personal Directive documents for a couple - $200
Package for a Couple (includes two mirror Wills, two Enduring Power of Attorneys and two Personal Directives) - $750
*Prices are subject to change.  Additional fees may apply for complex clauses.
ESTATES
Having a loved one pass away is an emotional time.  The last thing you want to have to worry about is the paperwork required to properly distribute the estate.  Let us ease your burden by assisting you in applications for a Grant of Probate or a Grant of Administration.
What is a Grant of Probate?
When a person passes away with a will, they appoint an executor to manage the estate.  Often, depending on the value of the estate and the type of assets left behind, a Grant of Probate is necessary.  This is a matter of filing paperwork with the court, so that the courts can ensure that the necessary beneficiaries have been notified regarding their entitlement and to ensure that the estate is being properly managed.  If an estate requires Probate, then the assets cannot be distributed until such time as the courts approve of your application for a Grant of Probate.  Let us manage that paperwork for you.
What is a Grant of Administration?
A Grant of Administration is much the same as a Grant of Probate, except that it is the application required if a person passes away without a will.  If you have a loved one who has passed away who did not have a will, contact us and we will guide you through the process, and help you determine who the most appropriate person is to make such an application.
What about Life Insurance?
When someone passes away, the collection of life insurance can require time and attention.  If you are struggling with how to collect on a life insurance policy you are entitled to, please give us a call and we can help you navigate through that process.